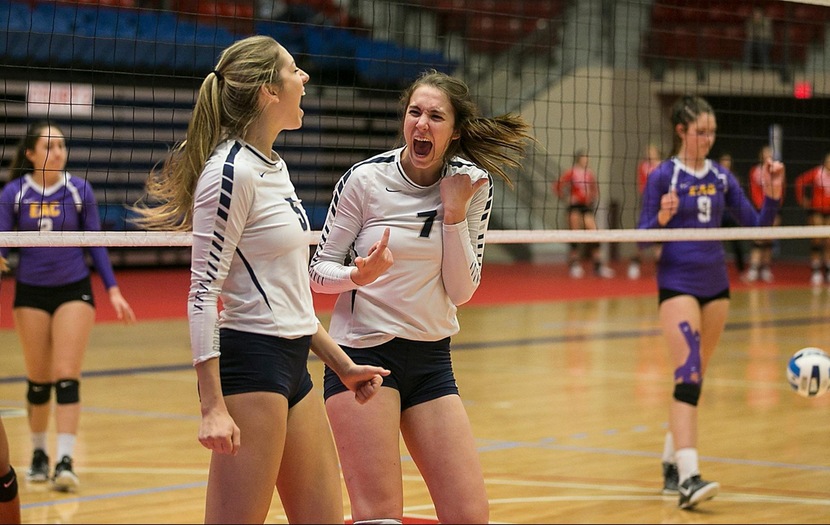 HUTCHINSON – Kylie Martin (Gypsum, Colorado) had 17 kills and Avery Nelson (Colorado Springs, Colorado) added 13 kills to lift Laramie County Community College to a 25-22, 25-13, 21-25, 23-25, 15-13 win over Eastern Arizona College in the consolation bracket at the NJCAA National Tournament Friday morning.
The Golden Eagles are now 33-7 overall and will move on in the consolation bracket where they will play St. Petersburg College Friday afternoon.
Eastern Arizona fell to 22-10 overall and are now eliminated from the National Tournament.
Martin hit .314 in the match with 17 kills and six errors, while Jessica Benedict (Wright, Wyoming) added 12 kills. Macy Bourn (Frederick, Colorado) and Carlee Morrison (Gypsum, Colorado) led the Golden Eagles with 14 digs each and Kyra Brandt added 13 digs. Payton Stack (Casper, Wyoming) had five blocks. Brandt had 47 had 47 assists for the Golden Eagles which is her second highest total of the season.
Christelle Kialanda led the Gila Monsters with nine kills.